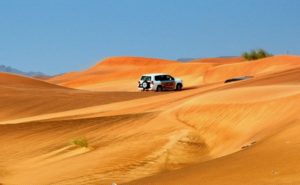 Briefly:
Geologists claim that the desert of Rajasthan appeared a few hundred years ago.
The Puranas reject this theory.
In Srimad-Bhagavatam (1.10.35), written over 5,000 years ago, the journey of Krishna from Hastinapura (Delhi) to Dvaraka is told and the word "maru" is used, which means desert, referring to Rajasthan.
by Manonatha Dasa (ACBSP)
For researches funds are needed. Please subscribe so you can help us with donations.
# history
Post view 73 times from March 2020