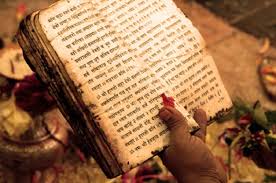 Dear Friends,
Isvara.org, a Vaisnava website that has been active since the 1990's, is now ready to share its archives. You can have access to the entire collection of Vedic and Vaisnava knowledge that has been collected over the years and now includes over 150,000 files.
You will find books, magazines, articles, audio and video files, and more in various languages.
In our current library you can still find approximately 30,000 documents, but since it is impractical to enter all of the files manually, we have decided to provide those who are interested with the access code to our computer's cloud storage.

This is how you can get access to the Vedic and Vaisnava Archives:
1) Request access by sending us an email, or contacting us on Facebook or sending a personal e-mail message to me at manonatha@gmail.com
2) Send an annual donation through the portal of our website Isvara.org
We will be able to keep this project alive forever and let it grow further only if you help us. No donation is too small or too large.
3) As soon as your donation is received, we will send you a link and the password which you can use to enter the sections you have selected.
The Archive is divided into the following areas.
· Books
· Articles
· History
           Vraja Places
           Vraja Personalities
           Vraja Lilas
           Other Places
           Other Personalities
           Other Lilas
           Holidays (Dates)
· Images
· Audio Files
· Video Files
* Precaution:
The folders and the files that you find when you access our webpage will never be definitive. New documents and corrections to existing files are added every day.
Remember that you are accessing files of a personal computer. It is likely that you will find two or more copies of the same document. Perfect organization of this vast field of literature is not possible without having a substantial number of collaborators.
In many folders there could be hundreds of files, so pay attention to the numbers at the end of the page which you can click to continue to subsequent pages.
The access codes change automatically every year on the first of January.
Your initial donation includes the present access code and will also include the new access code for the first of January 2019, which you will receive when it becomes available. Thus you will have access for over one year!
Please note that we are not and do not want to be business people.
We want to share this Vedic and Vaisnava Archive with you; please consider giving us a donation.
Thank you.
Hare Krishna
· Manonatha Dasa (ACBSP)