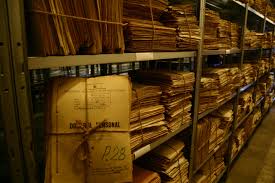 Dear devotees and friends,
Here is the inventory of Isvara Archive at the 1st of January 2019.
Books   36,685
Articles   22,272
History   26,234
IMG   14,150
Audio   3,710
Video   3,232
For a total of 106,283 documents.
To this we have to add 81,088 documents who are in a private sector of our cloud, containing files that still have to be reviewed before being published. Most of them will be put available to all of you.
The grand total will therefore be around 187,371 documents. And counting.
This is not all.
In my library I have hundreds of books, magazines and old documents that are just waiting for someone to come in our office to be scanned.
To sign up to Isvara Archive by sending me a donation gives you a double benefit:
First of all you have access to the largest archive of vedic and vaisnava documents in the world.
Secondly you will help me to do more and better, publishing more books, magazines and rare documents.
No donation is too large or too small.
– Manonatha Dasa (ACBSP)
Post view 891 times