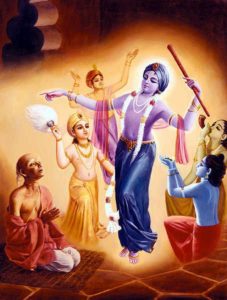 "Dhananjaya Pandit was a very rare soul. Nityananda Prabhu was always present in his heart." [C.B. Antya 5.733]
His Sripat is at Sitalgram, Mangal Kota Khana, Barddhaman district. There is a railway station at Kaicor on the metre gauge line from Katwa to Barddhaman. If one gets down at Kaicor, then it is about a twenty minute walk to the village of Sitalgram.
More on Dhananjaya Pandita in the Archive.
Post view 568 times