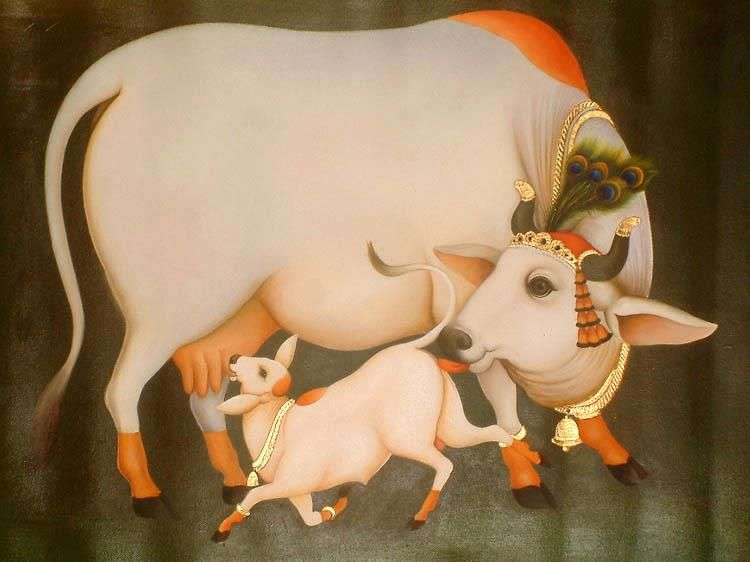 One day, a few days before a year had passed, Krishna and Balarāma were maintaining the calves in the forest when They saw some cows grazing on the top of Govardhana Hill. The cows could see down into the valley where the calves were being taken care of by the boys. Suddenly, on sighting the calves, the cows began to run toward them.
They leaped downhill with joined front and rear legs. The cows were so melted with affection for the calves that they did not care about the rough path from the top of Govardhana Hill down to the pasturing ground. They approached the calves with their milk bags full of milk, and they raised their tails upwards. When they were coming down the hill, their milk bags were pouring milk on the ground out of intense maternal affection for the calves, although they were not their own calves.
These cows had their own calves, and the calves that were grazing beneath Govardhana Hill were larger; they were not expected to drink milk directly from the milk bag but were satisfied with the grass. Yet all the cows came immediately and began to lick their bodies, and the calves also began to suck milk from the milk bags. There appeared to be a great bond of affection between the cows and calves.
This is a section of the book "Vrindavana Lila".
To buy the complete book, click above
Post view 136 times