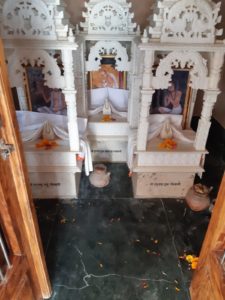 Teen Goswami Samadhi (samadhis of three Goswamis) is about 20 meters from Radha Govinda Temple.
Raghunatha Bhatta Goswami (1563), Krisnadasa Kaviraja Goswami (1583) and Raghunatha dasa Goswami (1588) left this word on the same day but in different year.
Raghunatha Dasa in 1582, Raghunatha Bhatta in 1579, and the year of Krsnadasa Kaviraja is not recorded.
More in our Archive. Give us the possibility to give you more and better.
Please subscribe.
Post view 544 times