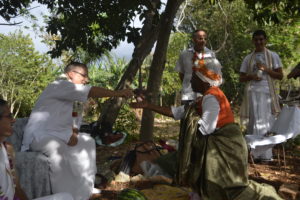 The 10th of February 2019, next Sunday, the initiation ceremony of Bhaktin Sati will be celebrated by Srila Manonatha Maharaja.
It will start at 10 AM.
The site will be the central temple of Iskcon Puerto Rico, Gurabo.
We invite all Vaisnavas to come to offer their blessings to the new initiate.
Hare Krishna
Dasanudasa
Post view 284 times from March 2020