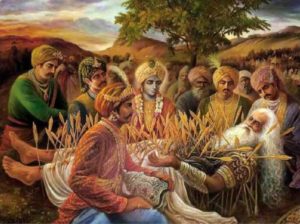 One cannot ascertain his duty in all circumstances simply by referring to the rules and regulations of shastra.
One has to be very intelligent, wise, and possess a mature understanding of the subtleties of virtue, for sometimes so-called morality becomes immorality, and vice-versa.
Of course, persons who altogether disregard shastra or find fault with it are no better than Raksh­asas.
Still, above and beyond knowledge of shastra, one must understand how it is to be practically applied.
Bhishma Gita, Mahabharata
Post view 47 times from March 2020