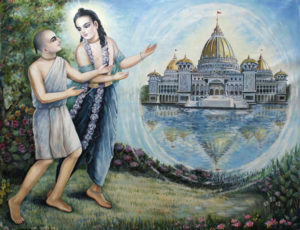 Jiva Gosvami is the youngest amongst the group of the very famous saints known as the "Six Gosvami of Vrindavana".
His literary contribution is unparalleled.
It's a rich collection of multi-media documents (written, audio and video) relating to Jiva Gosvami.
Entering the database you access an index that will lead you to read, or if you want to download, a number of documents to your computer.
To receive news on updates and corrections subscribe to this article.
Index
Jiva Gosvami 1
Jiva Gosvami 2 – Prabhupada
Jiva Gosvami 3
Jiva Gosvami 4
The Life of Sri Jiva Goswami
Jiva Gosvami 5
ESPANOL
Jiva Gosvami 62
ITALIANO
Jiva Gosvami 86
Audio English
Audio Espanol
Audio Italiano
Post view 259 times