Hare Krishna! 
Please accept my humble obeisances all glories to Srila Prabhupada 
This article serves to chronicle the ongoing campaign for ISKCON Dominican Republic's first temple. Back in October of 2021, there was a great effort put in place to raise funds for a new temple construction for Sri Sri Gaura Nitai. Since, the focus has shifted with recent developments. You can find details from the previous campaign below.
https://iskconnews.org/iskcon-dominican-republic-starts-campaign-for-new-gaura-nitai-temple/
For more than 40 years, devotees have been congregating and chanting, dancing, serving, and distributing Srila Prabhupada's books in the Dominican Republic. However, there has yet to be an official temple put in place in the beautiful island nation.
Following the campaign close to 1 year ago, the devotees have been hard at work finding a new home for Sri Sri Gaura Nitai. On September 8th, 2022, there was an emergency meeting held between Virabahu Maharaja and the Dominican Board of Directors. The meeting was to discuss a property that was found in the historic Gazcue neighborhood of Santo Domingo. 
As a historic and well situated neighborhood within Santo Domingo, the Dominican Republic's capital, Gazcue is a more than ideal location to house the ISKCON Dominican Republic's first temple. Furthermore, a proper temple guarantees a space to hold daily programs as well Sunday feasts and large-scale festivals. The Dominican Republic is a known location for its Ratha-Yatra festivals each year.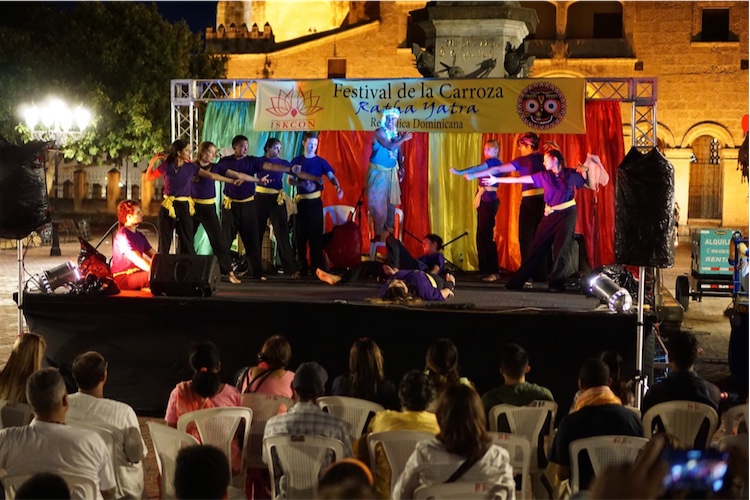 At the emergency meeting held on September 8th, details of the property and its subsequent ownership were discussed. 
The proposed location for Sri Sri Gaura Nitai is a 2 story building with ample space to hold all the previously mentioned Krishna Conscious activities and more. This is a wonderful opportunity not just for the devotees and non-devotees of the Dominican Republic, but also devotees and well-wishers around the world to be a part of this monumental occasion. A donation of any amount can guarantee the procurement of this property and guarantee the expansion of Srila Prabhupada's mission in the Caribbean.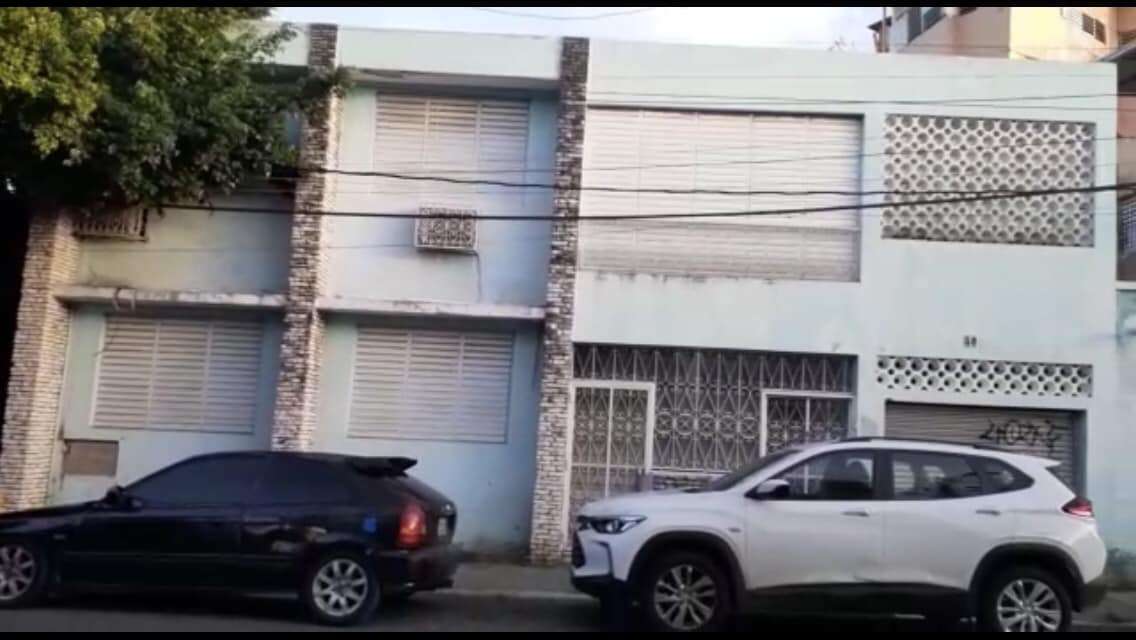 Only through Krishna's mercy was this property found. It is not listed for sale but the owners have agreed to sell it the devotees of the Dominican Republic. Their initial asking price was 12 million DOP (Dominican Pesos). This amount translates to roughly $224,000 (USD). After having multiple conversations with the owners, they agreed to drop the price by 3 million DOP. The final asking price is 9 million DOP or roughly $168,000 (USD). 
Immediately, devotees pledged their support for this grand mission by way of their kind donations. To date, an estimated 4.5 million DOP or $84,000 (USD) have been raised. This leaves a deficit of 4.5 million (DOP) or another $84,000 (USD) to raise in order to ensure purchase of this property. The final deadline to raise enough funds is next week, Sunday, October 2nd. 
Please help to make this a reality. It's been a longtime coming that a formal temple be established in Santo Domingo and the realization of this dream is very near. No donation is too small and the benefits, although one may not be seeking them, are, nevertheless, glorious.
In the Narasimha Purana it is stated: "By building a temple one can reach the eternal Vaikuntha Loka. Anyone who builds a beautiful temple for Lord Krishna will be liberated of all his/her sinful reactions and will enter the Vaikuntha planets." 

Furthermore, Srila Prabhupada himself stated: "…if you build a temple for Lord Krishna in this world, He will build a palace for you in Vaikuntha." 
Please deeply consider giving a donation. The importance of this procurement cannot be overstated. For details on how to donate please see below. 
---
Transfer to our bank account in the United States
Bank: JPMorgan Chase
Account name: Iskcon Mission Society in Latin America
Account number: 395 820 505
Routing number: 021000021
Bank ID/SWIFT Code: CHASUS33
For domestic wire transfers (within the US), use our routing and account numbers. (Check with your bank for applicable fees).
For international wire transfers, please use our bank ID/SWIFT code (CHASUS33) and our account number. (Check with your bank for applicable fees).
For Zelle transfers, use Iskconsantodomingo108@gmail.com (usually free for both parties).
Chase accepts deposits in person at its branches.
---
Transfer to our Bank Account in the Dominican Republic
Bank: Banco Popular Dominicano
Account Name: International Society for Krishna Consciousness
Account number: 798 290 599
RNC: 430 192 661
ONLY FOR DONATIONS IN RD$ PESOS.
Use it only if you are transferring from a bank in the Dominican Republic.
Banco Popular accepts deposits in person at its branches.
---
For further details please contact: 
(Local calls in the Dominican Republic) 
Phone: + 1 849 245 5947
Email: krishnadasa22@yahoo.com
Europe: Madhavendra Puri Dasa
madhavendrapuridasa@gmail.com  
WhatssApp: 849-889-8060
North America and The Caribbean: Ekendra Dasa
tmancebo@me.com  
Cel: 212-470-5696
Visit ISKCON Dominican Republic for additional details and methods of donation: 
Post view 251 times