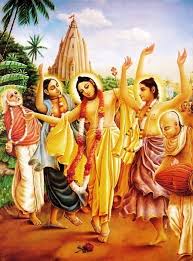 Question
Everything I know is based on my experience of this world. So how will I know about anything that is transcendental?
Srila Bhaktisiddhanta Sarasvati:

It is true that in our present state it is very difficult for us to perceive something. Therefore, to gather the knowledge that belongs to another world we have to completely surrender ourselves to a saint who has descended from that world and hear from him..
This is a section of the book "A Sidelong Glance".
Post view 346 times