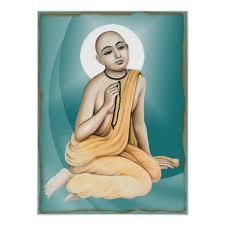 Rohini and Vasudeva, the parents of Balarama and Krishna, appeared during Lord Caitanya's advent as the exalted brahmana couple Padmavati and Mukunda.
Sumitra and Dasaratha were also present in the bodies of Padmavati and Mukunda.
The same Paurnamasi who greatly pleased Lord Govinda in Vraja appeared in Lord Caitanya's pastimes as Srila Govinda Acarya, the expert author of songs and poetry.
This is a section of the book "Gaura Ganoddesa Dipika".
Post view 159 times