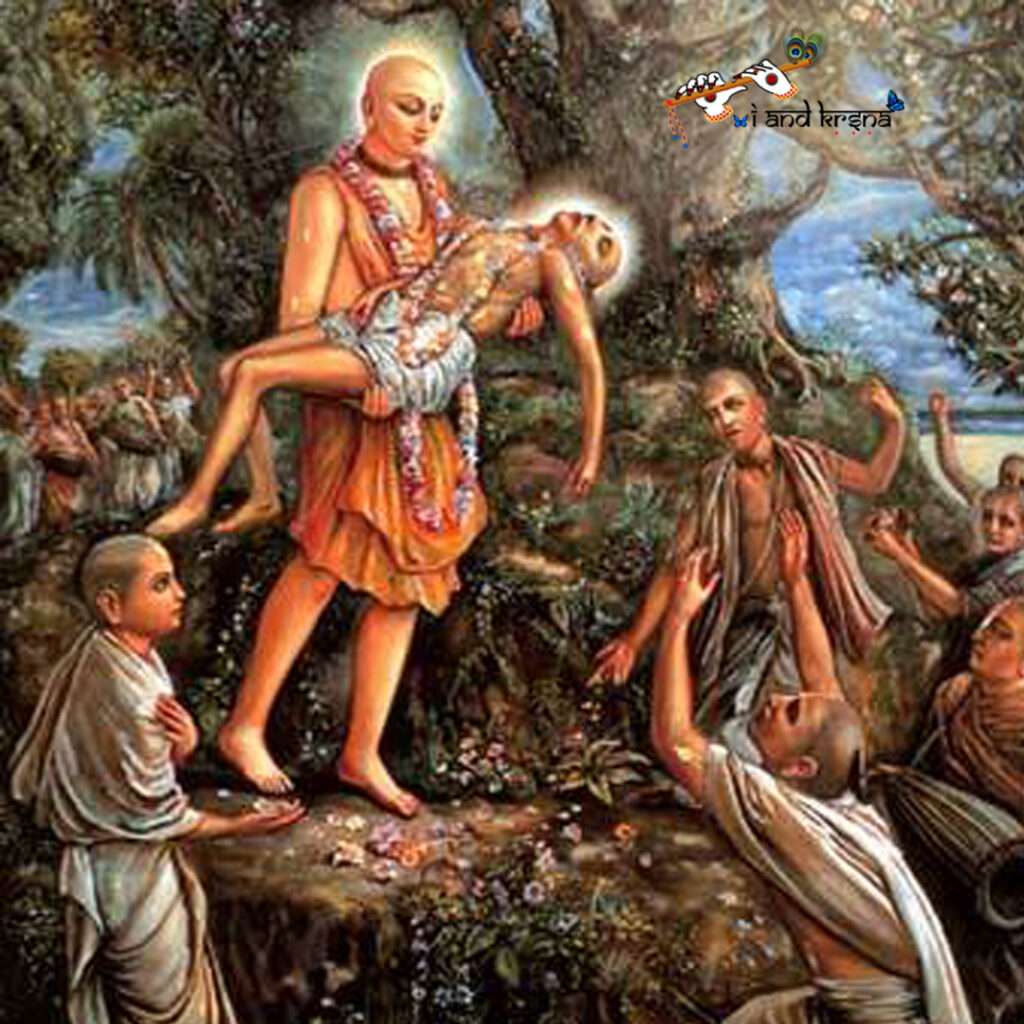 PRAMANA (evidence) of women-sannyasa in SAMSKAR DEEPIKA by Srila Gopal Bhatta Goswamipada with Translation & Purport by Srila Saccidananda Bhaktivinoda Thakura:
"garhasthya-kritya-sampraptau naramatra-adhikarita |brahmacharyadi-kritye tu trai-vanikam-apekshate || 1 ||
Translation: Everyone has the right to enter the grihastha ashrama. But only the upper three varnas – brahmanas, kshatriyas, and vaishyas have the right to enter the other three ashramas – Brahmacharya, Vanaprastha and Sannyasa.
brahmana-kshatriya-visama-asramo vidhivodhitah |Stri-sudra-dvijavandhu-namasramah pratisedhitah || 2 ||
Translation: The right to enter these ashramas has been provided by the scriptures to brahmanas, kshatriyas, and vaishyas. Stri (women), sudras and dvija-vandhus (the fallen brahmins) are forbidden to enter these ashramas. Samskaradi-vihina-tvat sucanat sudra ucyate |Sa kasmad brahmacharyadi-samskaradika-marhati || 3 ||
Translation: The sudras do not have proper samskara or purification and have lack of spiritual knowledge, as a result of which they are subdued by lamentation and sorrow. How will it be possible for such persons to become brahmachari, celibate, or to participate in higher spiritual activities? (Verse 1-3 is purva-paksha or former argument)
Nishedha-vacanam yadvat purane sruyate sfutam |Avaishnavaparam tattvadvijneyam tattavadibhih || 4 ||
Translation and Purport: (As a refutation of the aforementioned purva-paksha, it is being said that) The knowers of the truth (i.e., those who cultivate the transcendental truth) understand that all these restrictions about the adhikara, rights, of the sudras and others imposed by the scriptures apply only to avaishnavas, the non-devotees. This means that all those prohibitions apply to sudras, who are non-devotees. However, these prohibitions are not applicable to men and women who are born as sudras but follow the path of unalloyed pure devotional service by the grace of the Lord. Sudras, defined by their nature, are foolish, do not know the transcendental truth, and are overwhelmed by lamentations and sorrows. If a sudra, by the grace of the Lord comes in the association of the real sadhus, the saintly persons, and thereby attains the qualities of a brahmana, he no longer remains a sudra. This conclusion is established in the scriptures like Puranas in the form of statements as 'na sudra bhagavad bhakta' (the devotee of the Lord can never be considered as a sudra) thousands of times and in the Vedic literature like Upanishads through the stories of Satyakama-Jabali and others. From the ascending steps provided in Sat-kriya-sara-dipika, starting from Grihastha-ashrama to sannyasa, it is evident that only those who follow one-pointed devotional practice have the actual qualification of accepting sannyasa. Therefore, when any person, irrespective of being a brahmana, kshatriya, vaishya, sudra, or from a lower family by birth, attains the qualifications of sannyasa-dharma, then one can leave the house. Until that qualification is attained, everyone should remain Vaishnava in the form of a grihastha, householder.
ata-eva sri-bhagavad-diksha-dina swarupato dvijatvadi-sambhavat gehadau vairagyena vishnu-sannyasa-achyuta-gotradikam siddhameva | tattat-chinha-tyagena-avadhuta-parama-hansa-aditvamapi evam prakarena sri hari-bhakti-vilasa-kridbhij sri salagrama-sevanadau dattadhikaranam madhye strinamapi kaupinam vina sampradayi-vaishnava-karana-suvigyena guruna datta-vahirvasavad-vekangabhuta-chira-khanda-yugma-vasanadi-dharanena brahmacharyadya sramadikamapya-virodha-siddha-miti || 21 ||
Translation and purport:Therefore, when one gets initiated following the injunctions of diksha as stated in Pancaratra, through the Holy Name and Mantras of the Lord by a bonafide spiritual master, he/she attains the state of vipra or brahmana. Such an initiated brahmana gradually develops detachment in household activities and attains the qualifications for accepting Vishnu-sannyasa and Acyuta-gotra. Later on, one can give up the marks of sannyasa and attain the state of avadhuta-paramahansa. There is no way of disagreeing with this. In this way, those who have been given the adhikara of worshipping Sri Shaligrama by the author of Sri Hari-Bhakti-Vilasa (Srila Sanatana Goswamipad), even the women among them, can be awarded with two pieces of ragged clothes of renunciation like vahirvasa by the spiritual master, expert in performing devotional services. Please know that by accepting the ragged clothes of renunciation in this way, women can also enter the ashramas of brahmacharya and so on, without any argument.
yatha sri mahaprabhoh parshadasya sri damodarasya sikha-sutra-tyagena kaupina-dharanena cha yogapattan vina sannyasena swarupakhya adbhut | yatha sri madhavi-vaishnavi aptiti | evam sriman-nityanandena prabhuna swayameva sri raghunatha-dasa-goswamine kaupinadikam dattamiti || 22 ||
Translation: For example, Sri Damodara, the associate of Sri Mahaprabhu, attained sannyasa by giving up his sikha, tuft of hair, and sutra, sacred thread, and putting on kaupina, loin cloth, without accepting yogapatta, the sannyasa or monastic name, and came to be known as 'Svarupa'. Similarly, Sri Madhavi Vaishnavi, despite staying at home, attained sannyasa by accepting the ragged clothes of renunciation. In a similar way, Sri Nityananda Prabhu had Himself offered kaupina etc. to Sri Raghunath Das Goswami.Purport:It is stated in Sri Caitanya Caritamrita regarding Sri Svarupa Damodara :sannyasa karila sikha-sutra-tyaga-rupayoga-patta na nila, nama haila `svarupa'(He took sannyasa by giving up sikha and sutra, but did not follow the procedure of accepting new sannyasa name and came to be known as 'Svarupa'). Regarding Madhavi Devi, it has been stated:mahitira bhagini sei, nama—madhavi-devivrddha tapasvini ara parama vaisnaviprabhu lekha kare yare—radhikara 'gana'jagatera madhye 'patra'—sade tina janasvarupa gosañi, ara raya ramanandasikhi-mahiti—tina, tanra bhagini—ardha-jana(Sikhi Mahiti's sister was named Madhavi Devi. She was an elderly lady who always performed austerities and was very advanced in devotional service. Shri Chaitanya Mahaprabhu accepted her as an associate of Shrimati Radharani. In the entire world, three and a half people were His intimate Devotees. The three were Svarupa Damodara Goswami, Ramananda Raya, and Sikhi Mahiti, and the rest half was Sikhi Mahiti's sister, Madhavi Devi.)
From all these instances, one must conclude that the qualified Brahmanas, women, Kayasthas, etc. – all of them can accept sannyasa, being eligible for bhikshashrama, the renounced order of life."
Post view 161 times