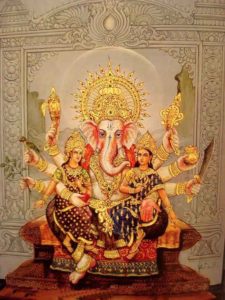 Question:
… Who were the wives of Pandu in their previous life?
….
Answer:
Kunti was Siddhi and Madri was Dhriti.
Siddhi was created by Brahma to married to Ganesha. She walked in front of the army of Subrahmanya in the great battle between the Devas and the asuras. To attain the object in any matter, the blessing of this goddess is essential.
Dhriti is a daughter of Prajapati Daksa. She was one of the wives of Yamaraja.
Post view 132 times from March 2020