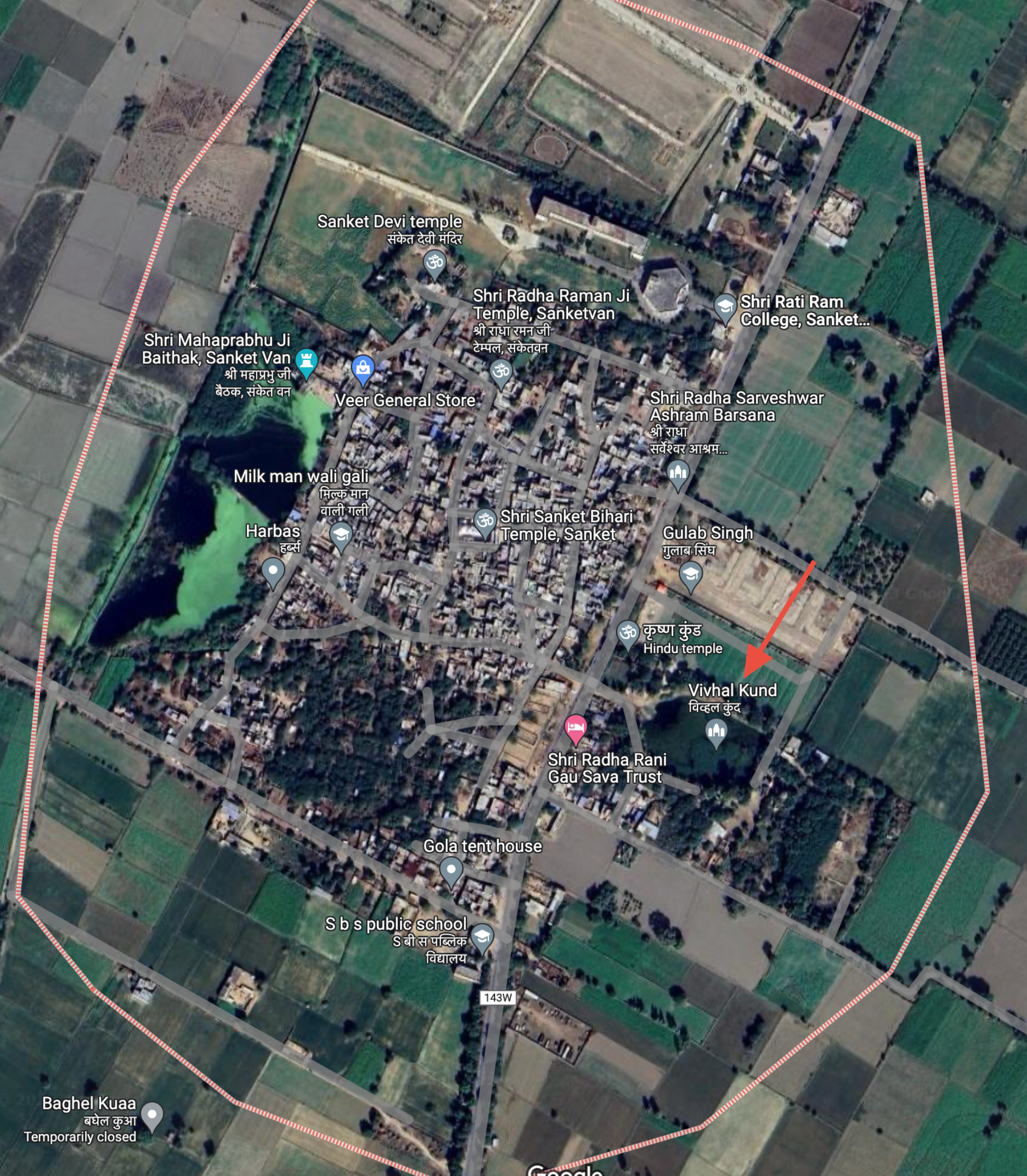 This pond lies near Sanket, to the south-east. Here Sri Krishna became restless and overwhelmed (vihvala) upon hearing Sri Radha's name.
One day, Sri Krishna and Subala Sakha were engaged in sweet rasika talk, as they sat in a beautiful kunja by this delightful pond.
A female parrot sitting on the branch of a nearby tree began to sing of Sri Radhika's glorious qualities.
When Krishna heard the name and qualities of Radhika, various sentiments arose in His heart. He saw manifestations of Her wherever He looked and anxiously began to run here and there in an attempt to catch Her.
Subala Sakha noticed the extremely elevated asta-sattvika bhavas of mahabhava on Sri Krishna's limbs, and contemplated how to pacify Him.
He understood that the only way would be for Krishna to meet with Srimati Radhika.
He somehow sent news of Krishna's astonishing condition to Visakha Sakhi and requested her to bring Srimati Radhika to Krishna.
Srimati Radhika arrived there with Visakha and some other sakhis, and from a distance Subala pointed towards Sri Krishna in His condition of extreme restlessness.
Radha and Krishna had been eager to meet and were therefore endlessly joyous to have each other's darsana.
As soon as Sri Krishna experienced the touch of Srimati Radhika's transcendental body, He felt satisfied and content.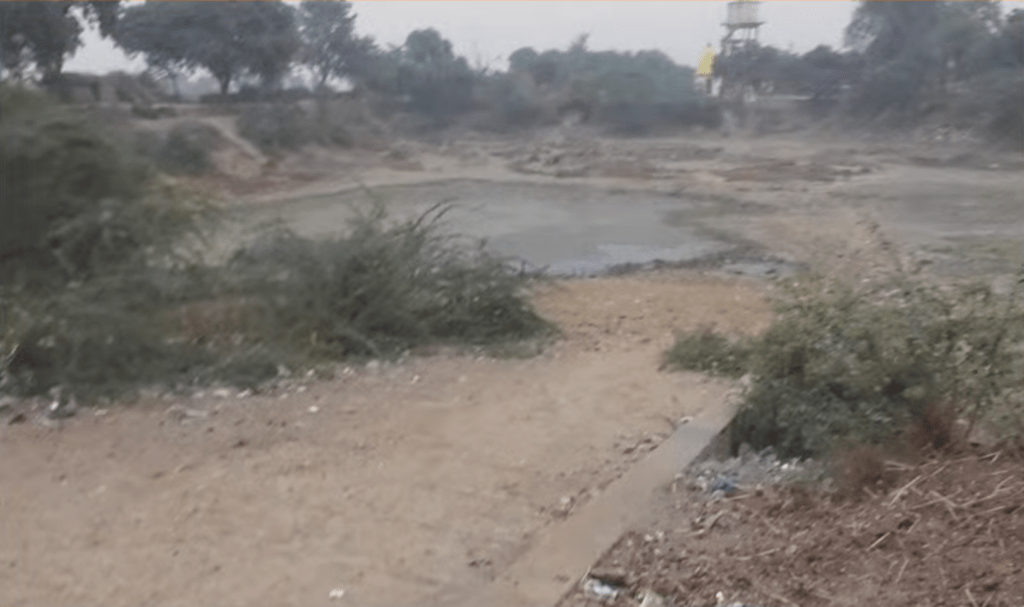 That sadhaka who affectionately performs bhajana here will definitely become inundated with prema for Radha and Krishna.
Post view 185 times