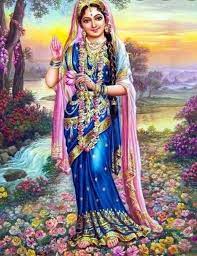 Se debe renunciar al entusiasmo por hacer obras que querieran gran esfuerzo.
Un devoto debe renunciar al entusiasmo por grandes esfuerzos en tres situaciones:
Si al principio la persona no tiene fondos, no debe intentar el trabajo.

Si su vida está casi terminada, no debería comenzar un gran proyecto.

Si el trabajo requiere mucha mano de obra y no tiene forma de obtener ayuda, entonces no debe intentarlo.»
«Tales cosas crean obstáculos en la devoción. Si los grandes proyectos para un templo, salón o ashram son difíciles de ejecutar, entonces no deberían llevarse a cabo.»
Sri Caitanya-siksamrita, por Bhaktivinoda Thakur
This is a section of the book "Una Mirada de Soslayo".
Post view 306 times