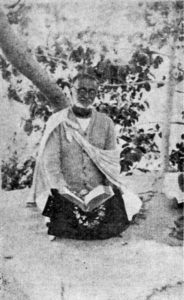 Our bookstore is not far from being ready. It will open in a few weeks.
It will start with
– 22 books in paper and Kindle that you buy directly on Amazon,
– 7 completed Live Books (we'll explain even better the concept of Live Books) and
– 4 "growing-up books", like the complete Maha-bharata (all 100,000 verses) and the Vrindavana Encyclopedia (so far we have entered 542 Vraja Holy places some of whom with videos) and 348 Personalities (like Gopis, Gopas, Krishna's mothers, fathers, etc.), and counting.
The next announcement will be on the opening day
The first issue of the Newsletter will be published when the bookstore is ready and will contain all the necessary explanations.
YS Manonatha Dasa (ACBSP)
Post view 56 times from Mar 2020