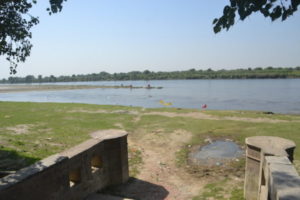 Cintaharana Ghat is a very beautiful holy place right on the shore of the Yamuna.
It celebrates the transcendental pastime of Lord Siva reassuring Yasoda Mayi that her son Krishna was not under any evil spell.
Free access to the Cintaharana Ghat folder clicking over this link
No small donation is too small, no big donation is too big.
As per today in our "Cintaharana Ghat" folder you find:
1 main write file
2 audios
25 images
4 general files
2 videos
3 video
As we visited Cintaharana Ghat just today, more things will be added soon.
Post view 704 times